That's the first thing I googled this a.m. in my beautiful new apartment in Almeria in Andalucia.  Looks like I'm not the only one who calls it a silver thing, the first page was full of how-tos and videos on how to use a moka pot (oh, that's what they're called! and, of course, macchinetta in Italiano).  Even though I love coffee, I am not the best maker of coffee.  I'm okay with a french press and good with a manual drip, but coffee pots scare me.  And this contraption has always been a little bit of a mystery to me.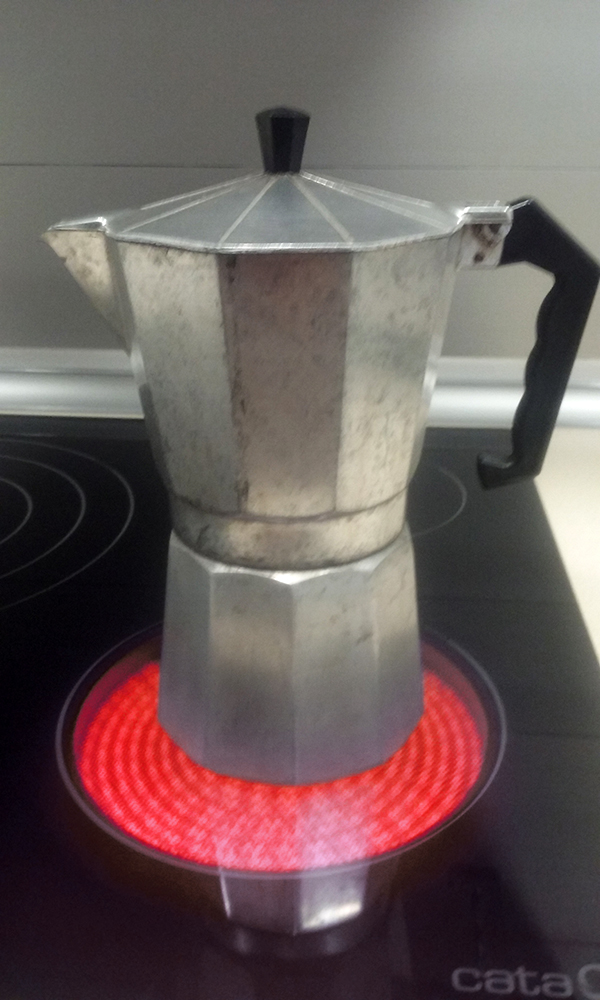 By the way, that is so NOT how I was going to do it.  I'm embarrassed to even admit what I was going to try.  Let's just say it involved using only 1/2 of the pot.
It's brewing now, hope I don't burn it.